Disney+, Swedish baths, and a guy who wants to give you a thousand bucks
Hello there
Hi friends, I hope you've had a great week. This week's issue of Curious will be a little short… but you can get caught up with with the last couple of weeks here:
How Kroger gets rich delivering your avocados: a primer on the unit economics
Bill Gates, sewage, and generosity
Here's how this week breaks down:
Some thoughts and links about Disney+

Some thoughts and links about Andrew Yang, a 2020 Presidential candidate who supports UBI (universal basic income)

A mini-recap of our weekend in Whistler, including pics and specific suggestions for what to do.
Disney+ Launch
On November 12, the Walt Disney Company launched their much-hyped streaming service, Disney+.
Disney is a powerhouse, owning many beloved movie properties and equipped with the theme-parks, merchandising, and marketing apparatus to squeeze billions from happy consumers like me.
Disney+ had an incredible launch, doing 10 million signups in < 24hrs.
The infrastructure, planning, and coordination across the Disney org was mind-blowing, with one exec calling it
"a synergy campaign of a magnitude that is unprecedented in the history of the Walt Disney Company."
I'd like to dive more into Disney+ in future articles, but here are a few links to get you thinking:
Disney is New to Streaming, But it's Marketing is Unmatched
10 lessons for Disney, Apple, and all the new streaming companies trying to take down Netflix
Bob Iger Takes the Gloves Off for Disney's Streaming Debut
---
Andrew Yang wants to give you a thousand bucks a month
Okay, so if you spend any sort of time around me… online or in person— you know that I'm not really a *politics* guy. I don't often share political views for a variety of reasons.
I was telling a friend recently that I fell "politically homeless", abandoned by the extremists on the left and the right.
This same friend recommended I look into Andrew Yang, a presidential candidate.
He shared this interview with me, which I proceeded to watch in full.
Yang is an intriguing candidate to me for several reasons:
He is the only candidate I've heard talk about the coming wave of automation… that robots are literally coming for our jobs. Millions of Americans will have their job automated away… and we'll need to adapt as a society.

He proposes an old idea "Universal Basic Income", which to limited understanding, is when you tax the value that automation creates— and then distribute that money across the whole society. It creates a universal safety-net which people can choose to use on whatever they want— education, starting a business, feeding their family. I don't know much about this subject, but this interview has me interested in learning about the nuts and bolts of this idea. His current target is $1k a month for every America citizen.

He's not a reality TV star. He's not a career politician.

He seems to understand the dynamics of the free market, and he doesn't hate capitalism, which I think is essential to human flourishing.
Here's Yang's website if you want to learn more.
---
PERSONAL UPDATE: We went to Whistler
Last week I mentioned we were headed to Whistler, BC for the weekend. Whistler is a beautiful town in the Canadian Rockies, about an hour and a half north of Vancouver.
Whistler is GORGEOUS!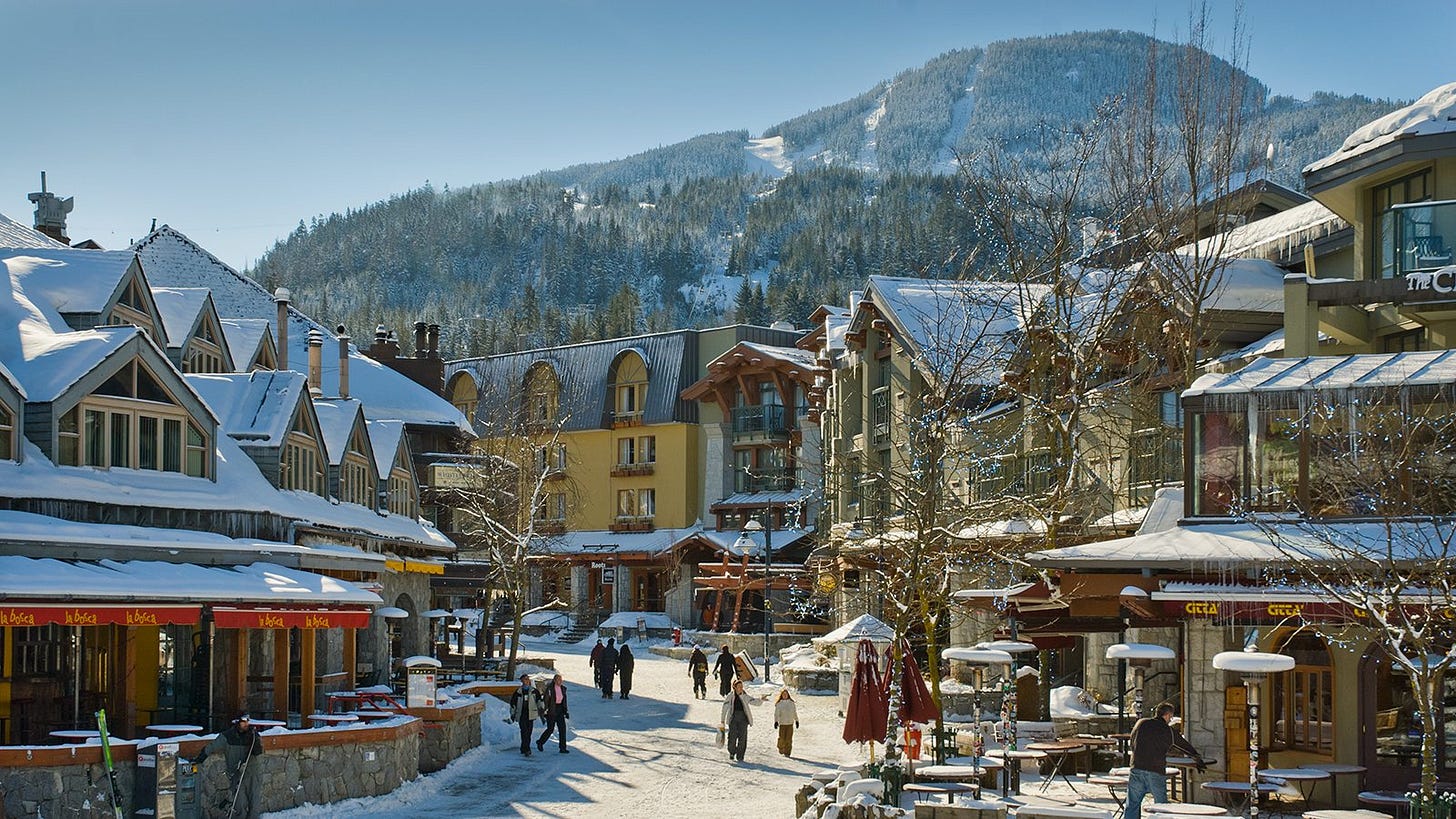 It also looked nothing like this photo, because there was no snow on the ground and it rained the whole weekend.
BUT, we had a great time. In last week's issue, I shared a pro-tip. Whistler has amazing hotel deals in the fall because the Winter weather hasn't quite hit, which keeps away the snow sports crowd. We were able to snag a deal (~$200 for the Four Seasons, normally $800+).
While $200 isn't an objectively cheap hotel, it was an amazing deal for a high-end hotel.
It ended up being an amazing weekend away with just our little fam (me, my wife Tori, and our 'lil boo Quincy).
Here's a list of our favorite Whistler things.
Whistler Pics
Hotel
The hotel was gorgeous. It was like a if a lodge had baby with a Restoration Hardware store.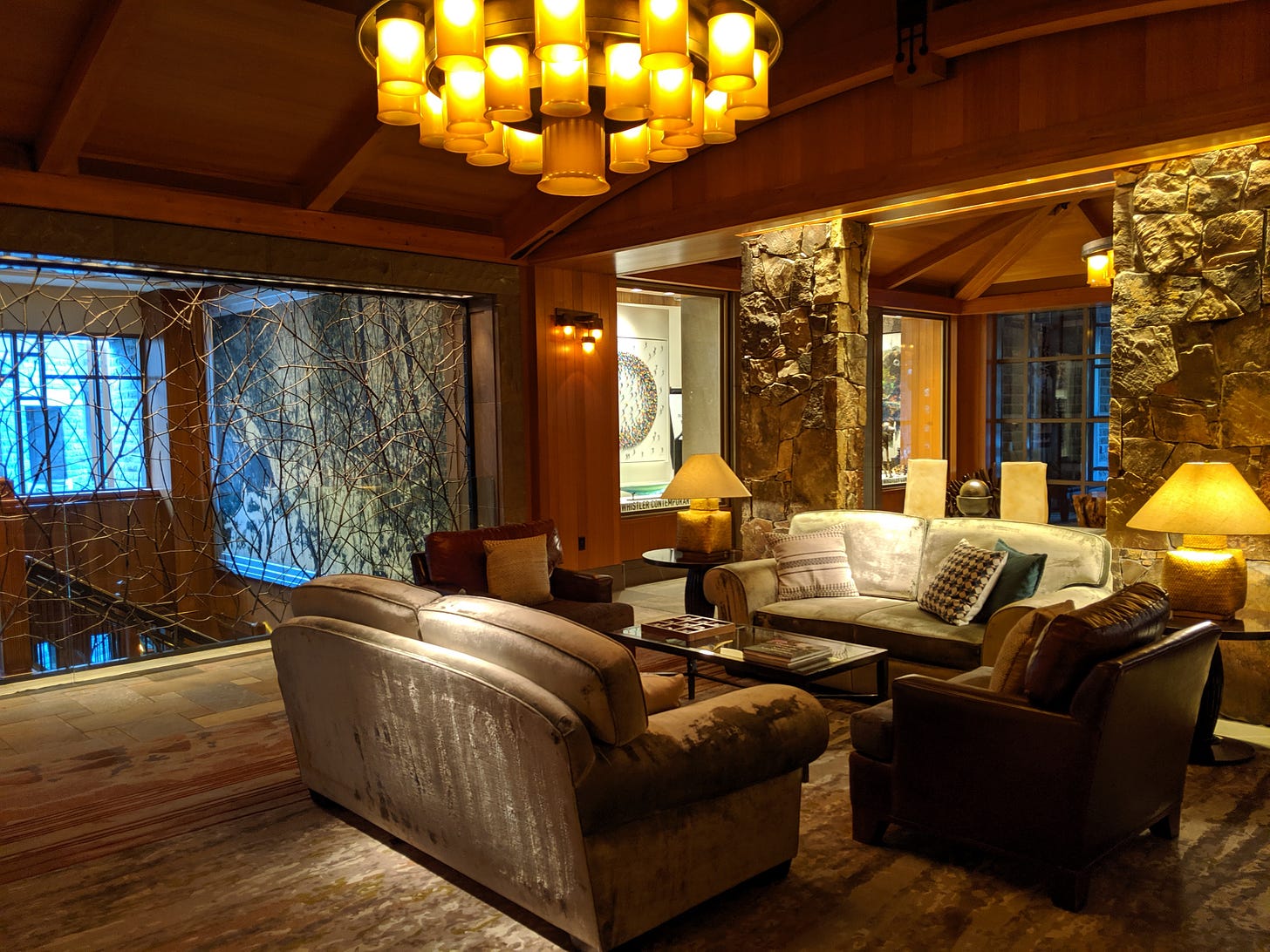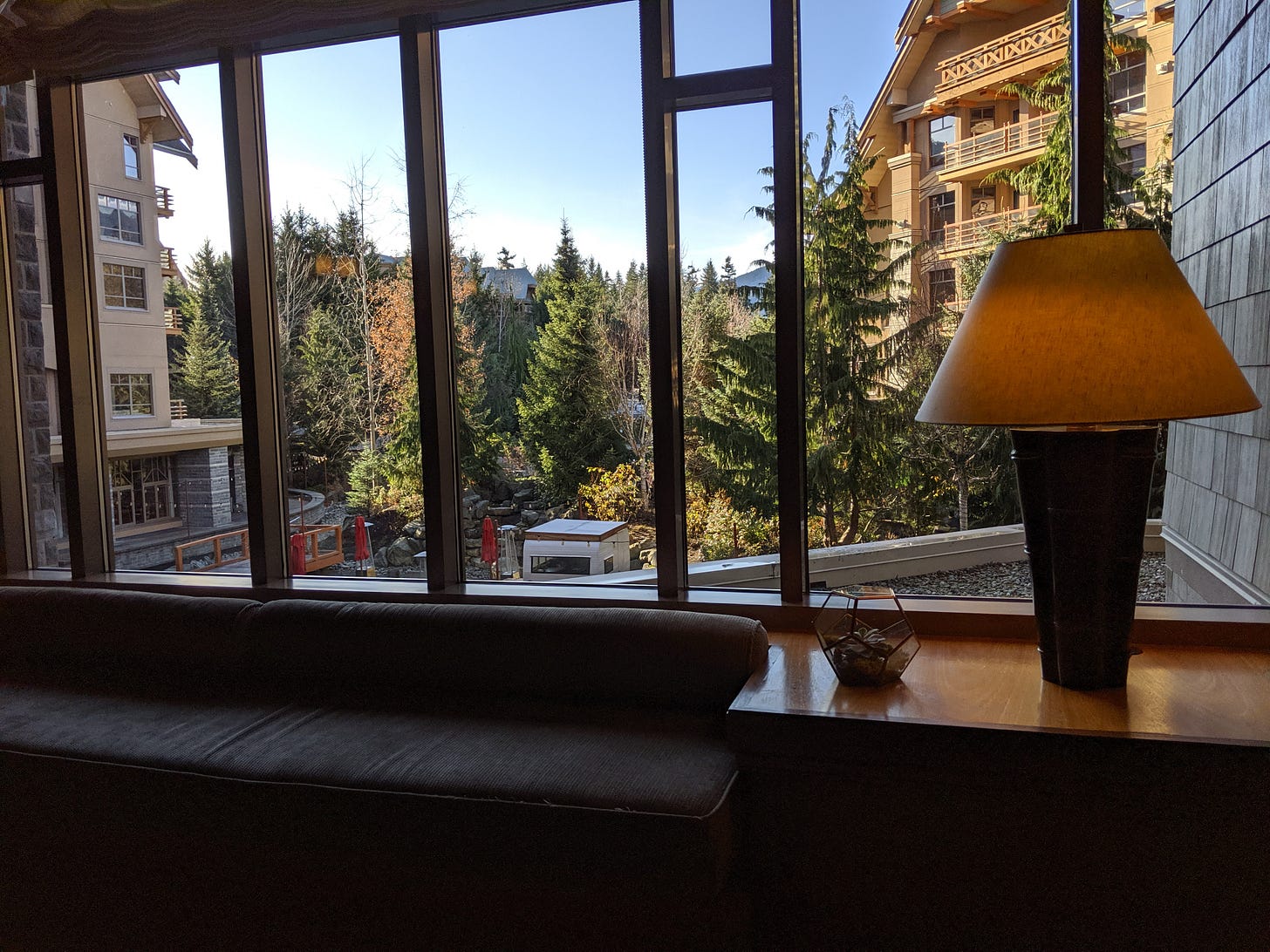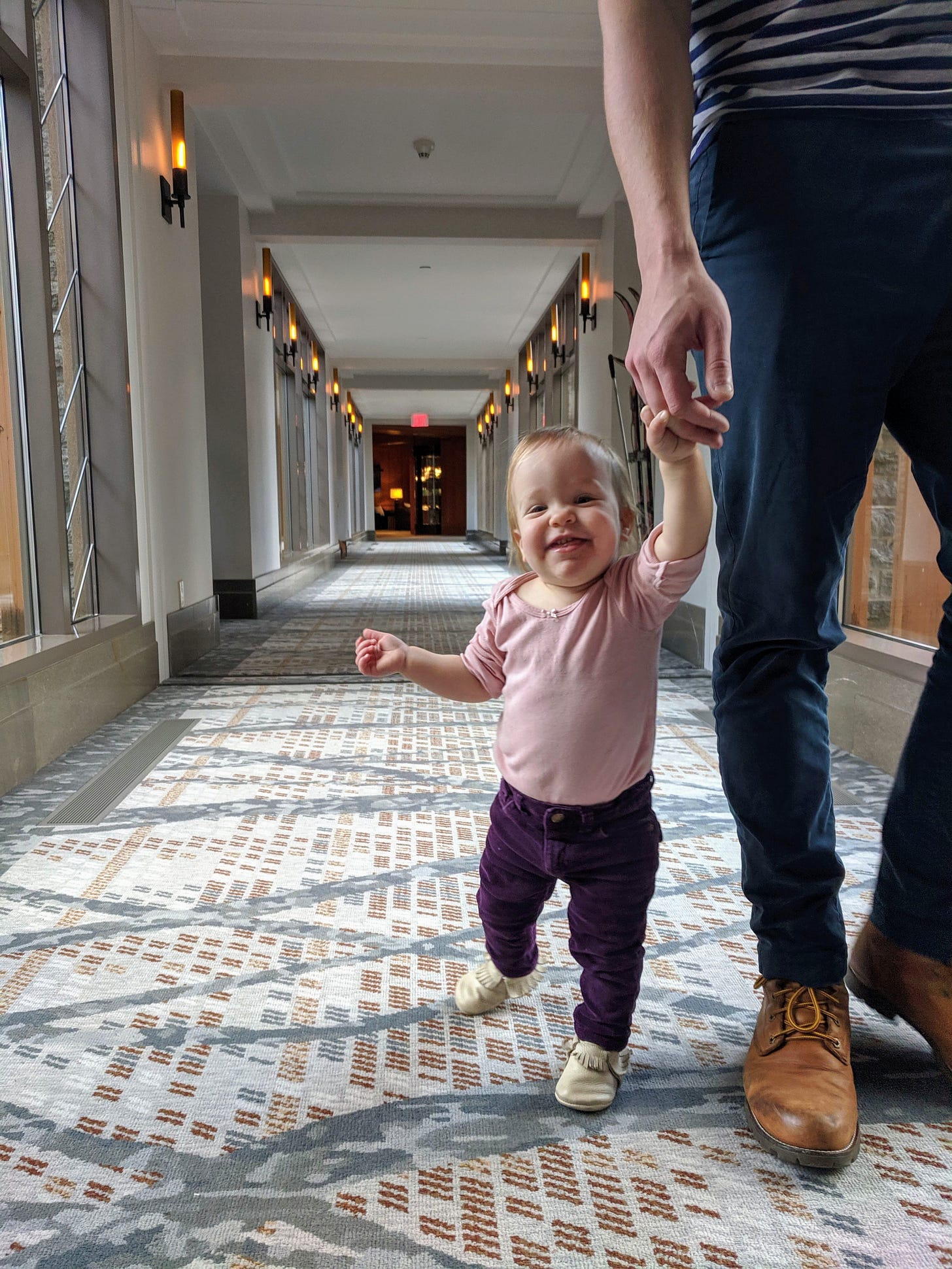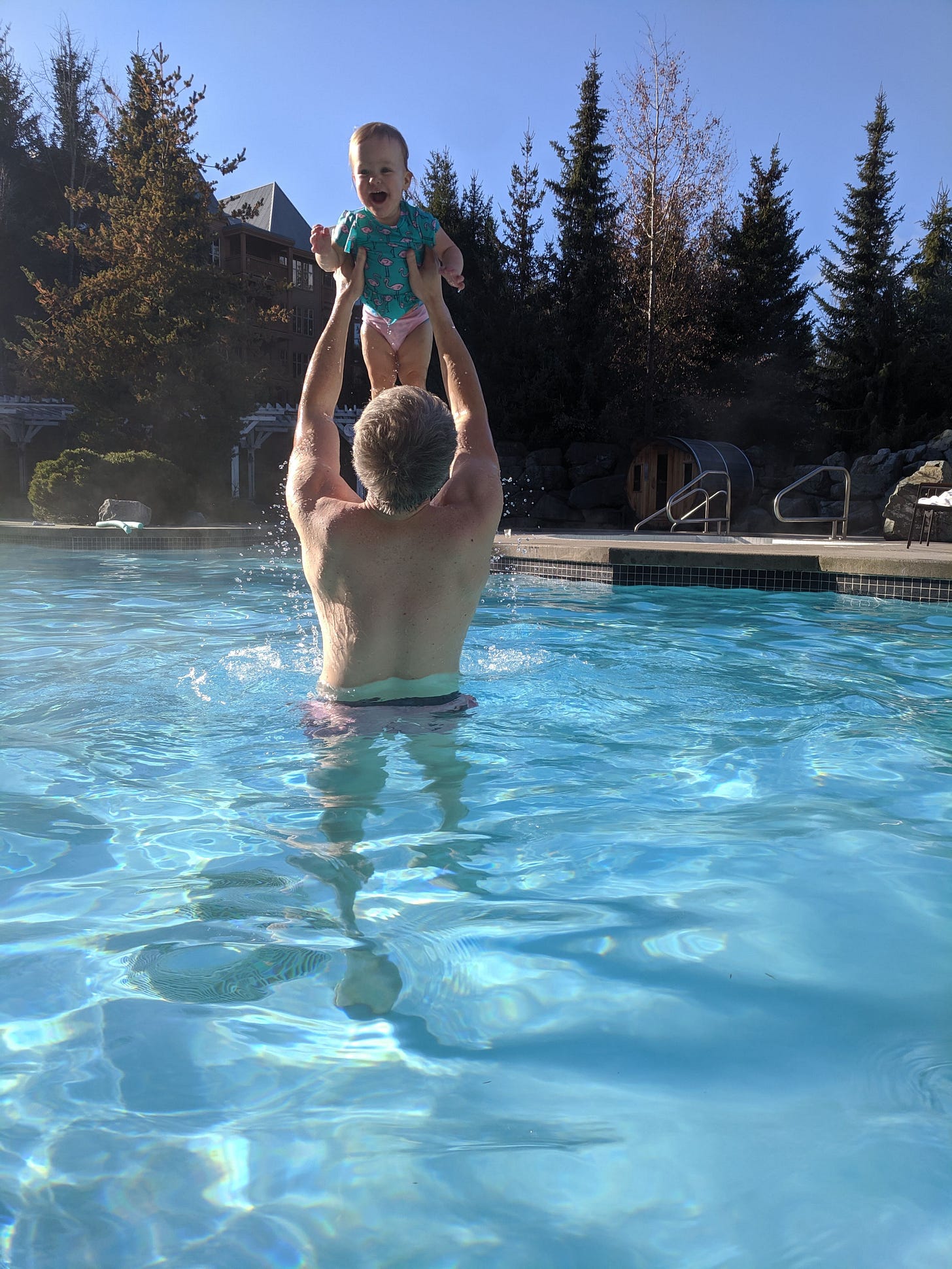 Food
We ate an a great Italian restaurant called Pasta Lupina.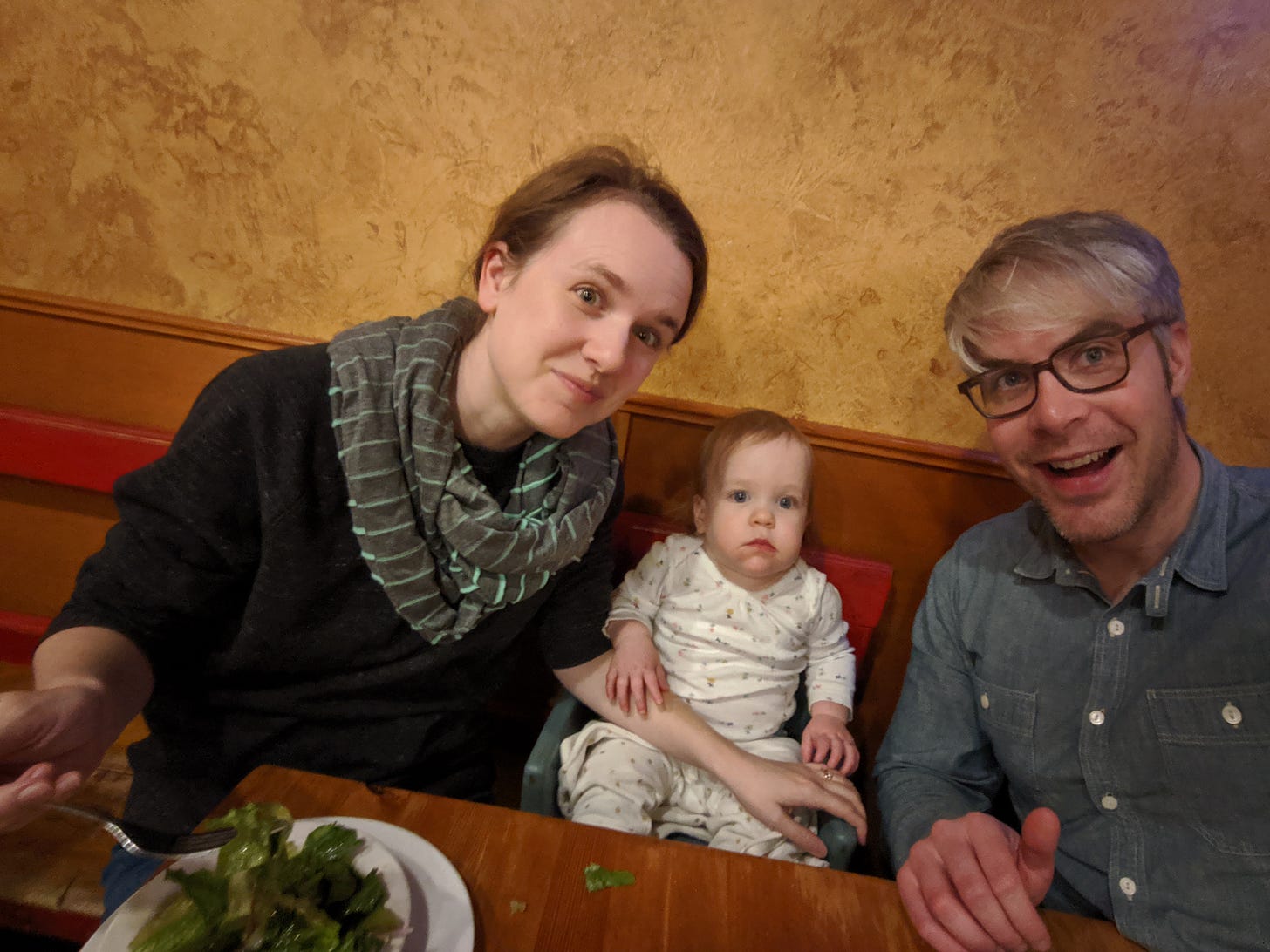 Whistler Escape Room
There's one escape room in Whistler, called Escape! Whistler. They have four rooms of varying difficulty. We did the pinball room and it was amazing… AND we could take the baby. Everything in escape rooms is bolted down… so automatically baby-proof.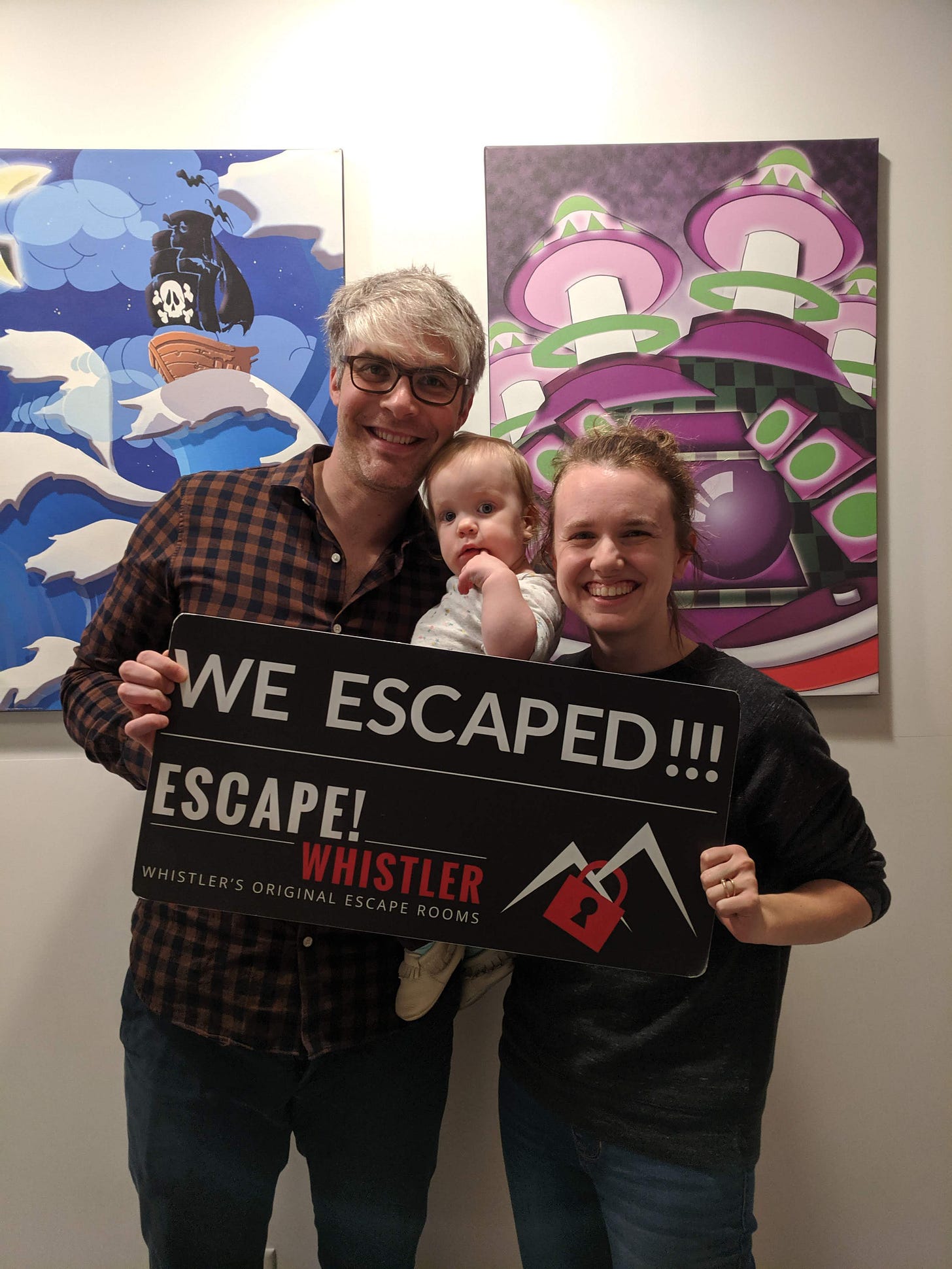 Swedish Spa
If you did one thing in Whistler… this should be it!!! There's a Scandanavian style spa built into the mountain…. with epic views of snow-capped peaks and the forests as far as the eye can see. Here's what I loved:
No kids allowed

Silence enforced

No electronics allowed

Wood burning sauna, steam-room, and multiple outdoor hot springs… all to be topped off with the COLD PLUNGE POOLS.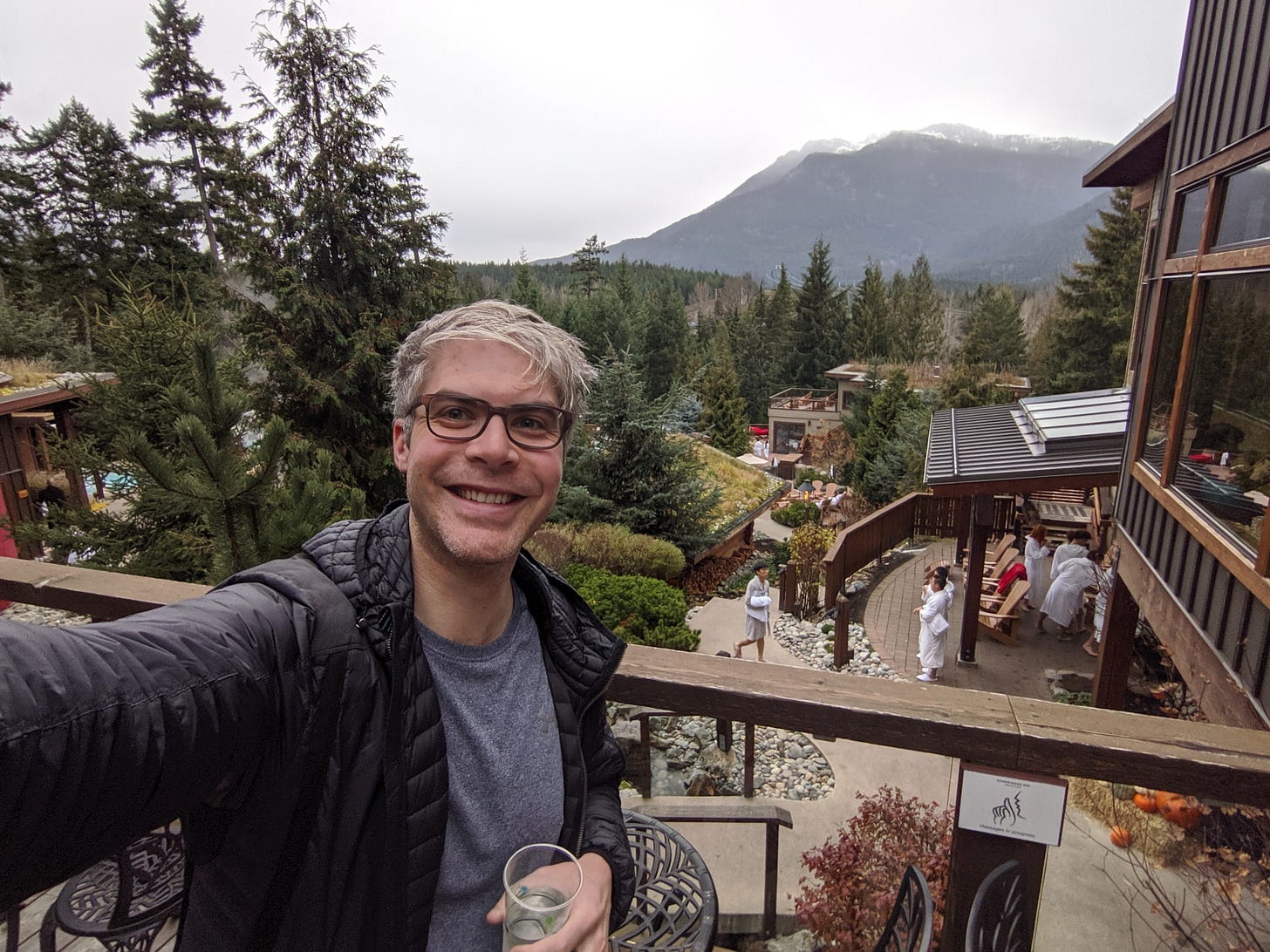 ---
Thanks for reading all the way to the end. It's been so much fun— and a bit of a challenge— to write these each week. It's been great getting some reps in, I'm trying to focus on shipping something each week that you find interesting or helpful.
It's really motivating when I hear from you. Let me know what you like, what you don't like, and what you want to see more of. I'll keep writing if you keep reading!
Until next week,
-Daniel